1:24 Jaguar XJ-S V12
In Stock
Was: £36.99
Price Now: £32.99
---
Brand: Hasegawa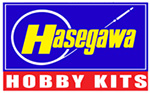 Part No: HAS-20321
---
1:24 Jaguar XJ-S V12
Powerful performance

Jaguar is synonymous with performance and performance. That is nowhere more apparent than in the V12 powered XJ-S. This exceptionally long-nosed vehicle had an engine which turned the comparatively small car into nothing less than a rocket on wheels. Plus, in the stylistically starved seventies, it was one of the more exceptionally well modeled cars. A thoroughbred amongst plow horses.
This limited edition kit features highly detailed parts and full decals.
---
---
People who bought this, also purchased these: