Racers Bike Magazine Vol 8 NSR 500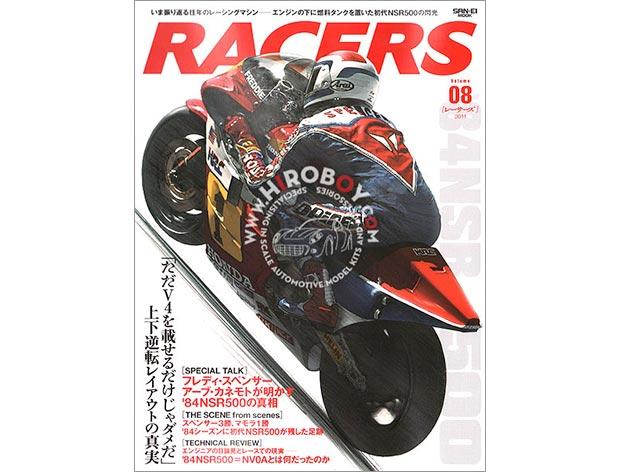 Out of Stock
Price: £12.95 Sorry, currently not in stock!
Get notified when back in stock
---
Brand: San-Ei Shobo

Part No: Racers-Vol.08

---
Volume 8 of the Japanese Magazine about race bikes
Text is in Japanese but the quantity of super detailed photo make up for it.
The following is a Google Translation from Japanese to English
Racers Bike Magazine Vol 8 (NSR 500)
Upside down layout put the fuel tank under the engine.
It was a body configuration engineer spirit of Honda only as if culminated, but it was supposed to disappear in a year unfortunately.
1984 riders, both machine was having wounds all over one's body partly accident of Freddie Spencer himself was an absolute ace.
"However, if there is this bike, was not crowned 1985 season coming light" was cut said Freddie ---.

? '84NSR that Erb-Kanemoto and skinnier ? Freddie Spencer and reason for victory of '84 Season Review ? '84NSR500 3 wins truth ? Spencer NSR500 first birth, one win Mamola talks
? Why ? core of technology that formed the machine gallery ? first NSR500, to NV0B and resin kit ? of Raymond Roche appearance ? NV0A

Truth upside down layout
The ...... to stall suddenly in the next race if you think that it won? Bukkake in pledge
There was a big wave by far in the past NSR500, to verify the performance of NVOA.
Reason for victory and defeat of '84 NSR500 all KOs ---- NVOA

The Scenes with the accident chaos of just when to give the 1984 Brand New machine NSR500 everyone unexpected, what happened to the NSR and Freddie go to sensible ring identity of the NSR500 of '84 ... ...
---
---
People who bought this, also purchased these: