1:12 Honda RS250RW 2009 WGP Champion
Out of Stock
Price: £42.98 Sorry, currently not in stock!
Get notified when back in stock
---
Brand: Hasegawa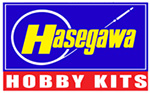 Part No: HAS-BK1
HS Code: 9503003500
Origin Country: Japan
---
1:12 Plastic Model kit of the Honda RS250RW 2009 WGP Champion
MotoGP
Motorcycle Road Racing World Championship (WGP) MotoGP's premier class races in Europe, North America and around the world are contested in the circuit and Asia, including Japan, the world champion rider will collect the most points throughout the year. Machine manufacturers have developed motorcycle racing, riders have a world-class technique  every road race championship and compete for the world fights to bet on the throne.
Honda RS250RW vehicle specs
Dimensions Length: 1960mm, Width: 640mm, Height: 1090mm, Wheelbase: 1350mm, ground clearance: 110mm, vehicle weight: 100kg or more
Engine type: Water-cooled two Sutorokukesuridobarubu V-2, total displacement: 250cc, 90 horsepower more than the maximum output, the frame format: twin-tube tires (FR):  17-inch suspension (F): Telescopic, (R): Pro Link, fuel tank capacity 21 liters

Team: Scott Racing
Rider: # 4 Hiroshi Aoyama Aoyama Hirokazu
Take the first five years old Pokebai, competing in National Championships in 2000 250cc class at the age of 18, won the championship in 2003. 250cc World Championship the next 04 years starting from full participation in class, 05 GP Japan in fourth overall in his first victory decoration. 09 years as a Honda rider, 250cc world championship class champions. In the year ended 09 250cc world champion became the last class. Step up 2010 MotoGP season, the highest class.
Motorcycle Road Racing World Championship (WGP) 2009 season opener in Qatar finished fourth in the GP. Japanese GP last second game off to a good start from the No. 2 qualifying position and two podiums. Spain emerged as the third round lead GP played his first victory this season in general. Increases the expectation of winning the championship this Isao Yoshinari. Dutch GP win Game 7 win season two engaged in a fierce battle in the top. Compared with rivals, the minimum number of people started racing RS250RW Scott is in the context of one system with no spare machines, and show how quickly a stable middle game and beyond. British GP race 10th overall keep the lead in decorating the third time this season that runs smoothly as well. Took a shot at the final GP in Valencia, it was a good start from fourth place qualifying position greatly drops off the track on lap 10. Late fall but the leading competitor. Won the title decided at this point. 250cc championship in eight years as a Japanese athlete to compete in the class. RS250RW Honda is the only season in the 250cc class last become Champion.
---
---
People who bought this, also purchased these: