Micromesh MM1500
Only 3 left in stock
Price: £2.50
---
Brand: Micromesh (Micro-Surface)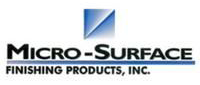 Part No: MS-MM1500
HS Code: 2513200000
Origin Country: United States

---
Micromesh MM1500 Sheet (1 off)

6" x 3" (150mm x 75mm) Sheet of MM1500
As a rough comparison MM3200 is equivalent to P2000 wet and dry

Micromesh Cushioned Abrasives : Micromesh Cushioned Abrasives were originally developed for the aircraft industry to remove scratches from aircraft windows. However this unique product will finish or restore a wide range of materials including plastic, metal, wood and painted surfaces to high gloss,

What is a "Cushioned" Abrasive? : A cushioned abrasive is a cloth backed material with a resilient layer of latex upon which a layer of abrasive crystals are glue bonded. Cushioned abrasives are made in such a manner that the crystals are held in a resilient matrix as opposed to a hard resin, which will allow the crystal to recede when subjected to contact pressure. In the case of Micromesh products, there is a cloth backing upon which a latex film is placed. Then various sizes of silicon carbide crystals are adhered onto the film.

What is unique about cushioned abrasives is that they do not give any random deep scratches. Instead, they produce an extremely uniform scratch pattern over the entire work surface. When contact pressure is applied, the crystals recede and rotate slightly to present their sharp edges evenly across the surface. The abrasive crystals all cut together with a fine planing action. Because the crystals can move back into the cushion a much larger crystal can be used to achieve a very fine uniform scratch pattern. The larger crystals and the flexible glue bond result in a longer lasting material. Cushioned abrasive products like Micromesh have an extremely long life since the crystals are not subject to fracture or overheating. The crystals continue to cut effectively until they eventually become dull and lose their cutting edge.

Use Wet or Dry : Micromesh may be used wet or dry and after you're done, it can be washed out and used again. Every sheet is colour coded and has the grit written on its reverse side - the higher the grit number, the finer the cutting action. The variety of grits permit the restoration of most surfaces to a mirror finish.

Micromesh may cost more than ordinary sandpaper, but it produces finishes 10 to 20 times finer.
---
---
People who bought this, also purchased these: