Micromesh Flexi Files (Set of 3)
Out of Stock
COVID-19 UPDATE – WE ARE NOW CLOSED, Sorry no orders can be placed over this period.
---
Brand: Micromesh (Micro-Surface)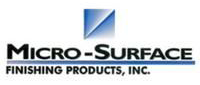 Part No: MS-3xFlexFiles
---
Set of 3 off MicroMesh Flexi Files
Flexi-Files are padded boards which are coated with Micro Mesh.
The padding gives a gentle surface which helps to produce give a smooth finish and the flexing allows the board to bend around objects.
1 x 2 Way Micromesh Flexi File 100MX (Black) and 150MX (Dark Grey)
1 x 3 Way Micromesh Flexi File 2400(Pink), 4000(White) and 12000 (Grey)
1 x 4 Way Micromesh Flexi File 150MX(Dark Grey), 2400(Pink), 4000(White) and 12000 (Grey)
---
---
People who bought this, also purchased these: